Dates: September 12~14, 2014


Botany & Birding on the Beach and Luncheon at Windmill Point Cottage, with the option of overnight accommodation!
A fundraiser for the Niagara Land Trust (NLT), we have two packages to choose from for this unique opportunity.
Package 1:
Gourmet Lunch and Botany & Birding on the Beach at Windmill Point Cove
Package 2:
Windmill Point Cottage B&B and Botany & Birding on the Beach
Imagine a getaway to a beautiful private cottage on Lake Erie designed by a famous architect, with breakfast!
Accommodation at Windmill Point Cottage Friday & Saturday
Breakfasts with free-range eggs and naturally fed Berkshire smoked bacon
Gourmet Lunch on the wrap-around porch
Botany & Birding on the Beach
Gourmet candlelight catered dinner in the cottage, with an intimate number of local naturalists, our nature guides from the day, and other guests staying at the cottage.
Accommodation limited to 9-10 people so book early.
Descriptions:
Meet one of Niagara's top botanists along the sandy coast of Lake Erie in Ridgeway to learn about native beach plants. An experienced birder will also be on hand to help identify birds sighted. Learn the geological, historical and biological secrets of this fascinating area and experience some of the best Niagara has to offer.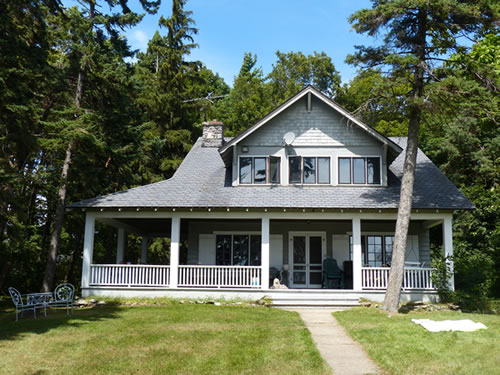 The NLT has been invited for a rare opportunity to host our event at this privately family owned 1917 Arts and Crafts style house designed by the then famous William Sydney Wicks, partner of E.B. Green of Buffalo. He wrote a book called How to Build Adirondack Camps and Cottages, and did several of the great camps of the Adirondacks. It is a Colonial Bungalow with a wrap around porch covered by a heavy roof. There are three outbuildings on the site, a garage, a workhouse and an icehouse. The family believes the icehouse is the last remaining original lake icehouse in the Niagara Region. They are the second family to own the house, each owning it for about 50-years. Oriental rugs, nice historical prints, an interesting library, original White Pine wainscotting (walls and some ceilings), interesting furniture and stone hearth fireplace make it a once-in-a lifetime place to visit…and to stay.
We are looking forward to a beautiful lunch from By the Water Café & Catering, served on the Adirondack-style wrap-around porch. Lunch can be eaten on the porch, the lawn, front deck with a fire, the beach or wherever you'd like! Using the highest quality of ingredients, fresh and local, By the Water Café and the NLT is supporting our local farmers by purchasing as much as we can for this weekend, directly from their farms.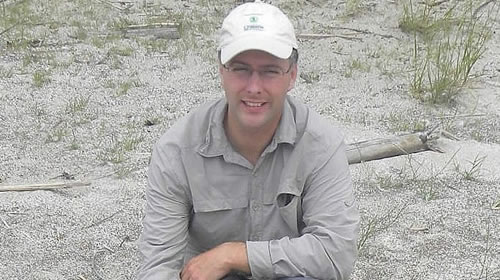 Albert Garofalo, recognized as one of the finest botanist in Niagara, has been leading outings for area naturalists and students for many years. Having recently completed a three-year study of the botany of the North coast of Lake Erie, he is considered an expert with this habitat.
An avid Niagara birder,
Marcie Jacklin
, is also an experienced birding guide. Ms. Jacklin is very familiar with the birds of Niagara having coordinated bird counts within the Niagara Peninsula over many years and having contributed to the 2010 publication, Niagara Birds. She is currently a member of the Ontario Field Ornithologists board of directors and is a former director with the Buffalo Ornithological Society.
Mary-lee Sampson Photography
from St. Catharines is donating her skills to the NLT and accompanying us on our beach walk. Mary-lee is also willing to take professional photos of anyone interested in purchasing them directly from her at a later date, (avoiding those that do not want to be photographed!). An avid hiker, nature, animal lover and ex tri-athlete, she loves anything that gets her outdoors and active. Mary-lee has hiked some of The French Alps , Machu Picchu, and throughout B.C. to name a few highlights. Retired from GM at the early age of 51 to pursue her passions, photography and animals, she volunteers for St. John's Ambulance Therapy Dogs as their photographer. She has recently opened Beauty and the Beast Pet Sitting Services and is studying towards her Photography ticket at Niagara College.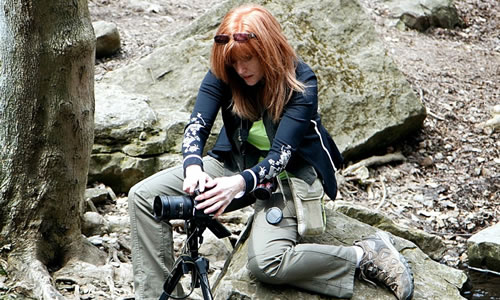 Package 1: Prices $55.00 Saturday
Package 2: Prices $190 per person double occupancy, $225 for a single, Friday and Saturday evenings.
For further questions or to book, please contact Niagara Nature Tours at 905-562-3746 or info@niagaranaturetours.ca
For further reading go to: